Henny Lowth at ORC has written a detailed report on the results of the 2nd year of trials.  The year 2 interim report can be found in the Reports section of the Field lab Page, below are the conclusions of the report.
Second year interim report conclusions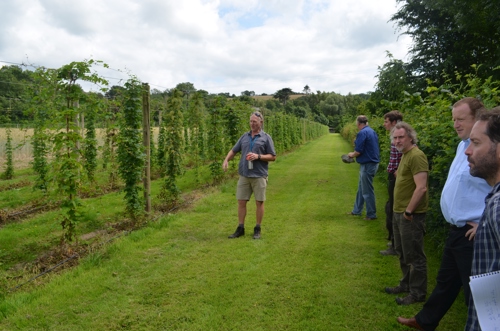 Using a Participatory Variety Selection approach involving the whole supply chain, this field lab aims to help organic and low-input hop growers find suitable varieties for organic farming showing desirable agronomic traits as well as the hop characteristics required from the market. The participatory approach enables evaluation within target environments seeking to find the most appropriate varieties for the farm rather than conventional breeding seeking broad adaption to non-organic production systems.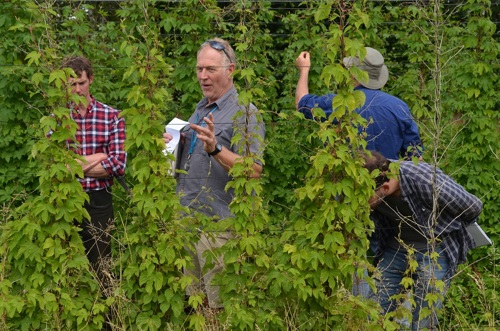 This report provides a basis for the required ongoing support of organic hop growers in the UK. The further research items detailed above highlight the importance of increased funding for organic hop research, not just for the research and development of novel pest and disease controls and management practices, but also for the continued selection and field testing of new hop varieties in organic systems. As detailed earlier in the report, there is a desire for resilient hop varieties in organic brewing and a number of advanced selections can be identified. The stakeholders require continued support and funding to continue testing these varieties on Organic Hop Farms to ensure their suitability. From consultation with the participating stakeholders, there also appears to be a desire and requirement for an open dialogue with the relevant certification bodies to discuss the potential use of alternative pest and disease interventions going forward.